Student Playwriting Competition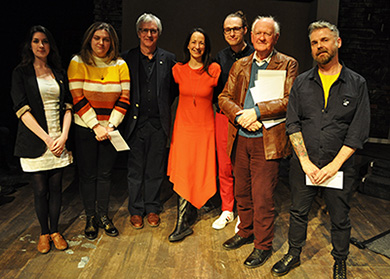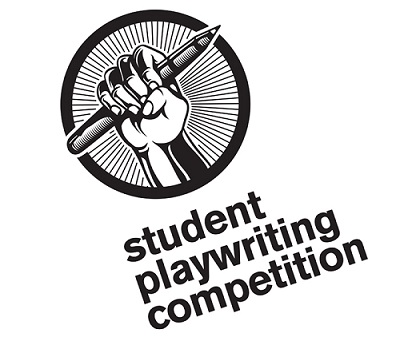 The Questors Student Playwriting Competition
Patron:
Dame Judi Dench
Winner:

Grant Corr for 'Dead Boy Cafe'
Joint runners-up:

Hope Dimmer for 'Mrs Morley' and George Rennison for 'The Contiguous Cull'
On the 18th January 2020 we had an evening of new writing (2 short plays) in the Studio. We started at 7.45pm and just before 9pm Oliver Ford Davies announced the result of the competition. Oliver highlighted the wonderful work Tamara von Werthern and Carl Grose had undertaken, along with the initial 20 readers, to ensure we had a worthy winner.
We are pleased to announce that the winner is Grant Corr for 'Dead Boy Cafe' which will be s
taged in our Studio between 15-23 May 2020.
All 4 short-listed writers: Grant Corr, (Dead Boy Café) University of East Anglia, Hope Dimmer (Mrs Morley) Nottingham Trent University, Rebekah King (The Lady's Mad) University of Birmingham, George Rennison (The Contiguous Cull) University of East Anglia and their guests were there in a packed Studio to hear the results. Oliver also mentioned the three playwrights from the longlist who were highly commended: Elliot Brett (My People) University of Bristol, Grant Corr (Quarry) ) University of East Anglia, Cathleen Freedman (The Wilde and Rambling Consequence of Being Virginia) Fordham University at Lincoln Center, NY, USA.
After 206 entries from 79 universities and entrants from the UK, Ireland, Malta, the USA and China, we are excited to be staging the winning play in May.
Thank you also to the Alan Davidson Foundation who sponsored the event.
Photograph:
Rebekah King, Hope Dimmer, Doug King, Marie Chamillard, George Rennison, Oliver Ford Davies, Grant Corr.
Doug King LVO – Chair of the Board of Trustees, The Questors Theatre
Marie Chamillard. Alan Davidson Foundation (sponsors of the competition)
Oliver Ford Davies, QSPC judge and Vice President of The Questors Theatre
Longlist:

The Questors Theatre is in its 90th anniversary season and the winner of the QSPC will have their play produced in spring 2020 in our studio theatre. Following the submission of over 200 scripts it is with great pleasure that we are able to announce the 15 entries on the QSPC Longlist 2019. They are, in no particular order:

Grant Corr
(University of East Anglia) -
Dead Boy Café, Quarry
Elliot Brett
(
University of Bristol) - My People
Rebekah King
(
University of Birmingham) -
The Lady's Mad
Isabelle Kassam
(
Goldsmiths College, University of London) - Brona
Cathleen Freedman
(
Fordham University at Lincoln Center, NY, USA) -
The Wilde and Rambling Consequence of Being Virginia
Olivia Sawatzki
(
The Ohio State University, USA) -
being alive & other big jokes
Rohan Gotobed
(
University of East Anglia) -
The Shelleys
Madeleine Accalia
(
University of East Anglia) -
When We Stopped Singing
Rhys Clarke
(
University of Warwick) -
Thompson and Son's
George Rennison
(
University of East Anglia) -
The Contiguous Cull
Louis Akihito Cummings
(
Roehampton University) -
Saffron Hill
Hope Dimmer
(
Nottingham Trent University) -
Mrs. Morley
Lucas Fisher-Horas
(
University of Bath) -
Edge Pence
Sophia Miller de Vega
(
Goldsmiths College, University of London) -
DOGS BITE
Hope Dimmer
(
Nottingham Trent University) -
Mrs. Morley
Grant Corr (University of East Anglia)
- Dead Boy Café

Rebekah King
(
University of Birmingham) -
The Lady's Mad
George Rennison (University of East Anglia) -

The Contiguous Cull
Prizes:
First prize
• £2,000
• A performance of your play staged at The Questors Studio in spring 2020
Second prize
• £750
Judging panel to include:
• Oliver Ford Davies (
playwright, producer and actor)
• Tamara von Werthern (Nick Hern books)
• Carl Grose (Deputy Artistic Director of Kneehigh Theatre)

Sponsored by the Alan Davidson Foundation